THE ULTIMATE POWER QUERY & DATA CLEANSING
ONLINE COURSE IS
CLOSED FOR REGISTRATION!
Do Not Worry As I Have A Free Power Query & Data Cleansing Webinar Training Which Will Get You Up To Speed & Using Power Query With CONFIDENCE!
Course Description
The Ultimate Power Query & Data Cleansing Online Course
Will Improve Your Efficiency & Output In Microsoft Excel By:
Formatting & Transforming Data Within Minutes & Without Using VBA or Macros...
Cleaning & Extracting Your Data Using Formulas & Excel's Built-In Analytical Tools to Further Your Analysis & Make Insightful Business Decisions...
Learning How To Use Power Query (Get & Transform in Excel 2016) Which is The Most Powerful Excel Feature Since VLOOKUP...
Automating Your Daily/Weekly/Monthly Reports With a Single Refresh, Saving You Hours in the Process!!!
Consolidating Data & Reports from Multiple Sources, Giving You Greater Insights that will Reach Top Management & Making You More Valuable, Whilst Increasing Your Opportunities!
Welcome to The Ultimate Microsoft Excel Power Query & Data Cleansing course which has over 100 short and precise tutorials and has been carefully created by John Michaloudis and Oz du Soleil (Excel Most Valuable Professional) who bring more than 30 years of Excel and professional experience into this course.
The course covers all of Excel´s must-know features for cleaning, transforming and automating messy data that gets downloaded from an external source. You will learn Excel formulas such as the Text, Logical and Lookup, as well as Excel's analytical features such as Text to Columns, Go to Special, Sort & Filter, Find & Replace, Conditional Formatting, Excel Tables, Pivot Tables, and much much more.
Most importantly, this course focuses on teaching you Power Query (Get & Transform in Excel 2016) which will allow you to clean, automate and consolidate your reports within seconds, saving you hours from your work week!
No matter if you are a Beginner or an Advanced user of Excel, you are sure to benefit from this course which goes through every single Data Cleansing tool that is available in Microsoft Excel.
The course is designed for Excel 2007, 2010, 2013 or 2016. There are 20 different chapters so you can work on your weaknesses and enhance your strengths. Each chapter was designed to improve your Excel skills with extra time saving Tips and real life Business Case Studies.
In no time you will be able to clean lots of data and report it in a quick and interactive way, learn how to work with various transformation Formulas, create consolidated monthly reports with the press of a button, wow your boss with stunning Excel visuals and get noticed by top management & prospective employers!
Here's what you'll get once you're inside
the student area...
This course organized into 20 chapters with more than 100 video tutorials and over 7 hours of content!
Each tutorial in the course stays focused on only the most important features to get you up and running with confidence!
The courses Videos are easy to digest, averaging 3 minutes each, making it easier to learn and implement the techniques covered. Plus you can re-watch, rewind and replay as many times as you like.
Below you can read the various techniques that you will learn from each chapter…
Course Curriculum
Introduction
Hello, this is John Michaloudis and Oz du Soleil and we will be your instructors for The Ultimate Power Query & Data Cleansing Online Course.
You can read John's story here and Oz's here.
Get in contact with us if you have any questions about this course at john//myexcelonline/com or oz//myexcelonline/com
1 -
Formulas:

Text
Learn the various text formulas, like Replace, Substitute & Mid, which will allow you to reshape, extract and transform your dirty data and make it Excel friendly for more useful analysis!
2.
Formulas:

Lookup
Lookup formulas allow you to bring in data into your report to make super charged analysis as well as check multiple reports for matching data.
3.
Formulas:

Case Study
Oz will show you the common tasks in cleansing lists of data, and learn about the Excel function that are best to use, as well as develop strategy for applying multiple steps in cleansing data.
4.
Data:

Data Shaping & Flat Files

You will be able to recognize when a task requires true data-cleansing or data-shaping; and understand the usefulness of "flat files."
5.
Data:

Text to Columns
Learn the different ways to separate the contents of one Excel cell into separate columns and turn text values into Excel values.
6.
Data:

Go to Special
Show you the various ways to clean up your Excel data with this hidden but powerful Excel feature!
7.
Data:

Paste Special
Shape your Excel data using the varipus pasting techniques
8.
Data:

Sort & Filter
Use Excel's sort and filter features to assess a data-cleansing job. Also, work with data that isn't sortable, and flag specific records to make sorting possible.
9.
Data:

Find & Replace
Use Excel's Find and Replace feature to change around your data in a flash!
10.
Data:

Conditional Formatting
Highlight key data, duplicates and errors in your Excel spreadsheet with the powerful Conditional Formatting feature
11.
Data:

Flash Fill
This new Excel 2013 feature allows you to transform & extract your original data in the format that you want, all with the press of a button, saving you the pain of creating a complex formula & hours in the meantime!
12.
Data:

Tips
Get the best tips that the Excel pros use to turn your unworkable data into clean and presentable information.
13.
Data:

Case Study
Oz shows you the best strategy to examining the data before starting the cleansing process and finding a solution to clean your data.
14.
Data:

Excel tables
Excel Tables are key to organizing your data which will be used for further analysis in Power Query, Pivot Tables or Power Pivot.
15. Data Models
A Data Model is a new approach for integrating data from multiple tables, effectively building a relational data source inside an Excel workbook. Say goobye to VLOOKUP!
16.
Power query (get & transform)

– Introduction
Introduction into the capabilities and power of this super Excel tool as well as tutorials on how to install and activate this feature.
17.
Power query (get & transform)

– Connecting to a Folder
Connect a main spreadsheet to a folder using Power Query (Get and Transform) to automate the cleansing and integration of new data.
18.
Power query (get & transform)

– From Excel Workbook
Learn how to consolidate Excel Workbooks and Worksheets and automate this process in minutes and without applying VLOOKUP or VBA & Macros!
19.
Power query (get & transform)

– Merge
Use Power Query (Get and Transform) to combine 2 sets of data, refresh queries and easily make updates to the source data, cutting your reporting time by hours!
20.
Power query (get & transform)

– Joins
Understand the types of joins in Excel's Power Query (Get and Transform) and recognize the type of join that's necessary when comparing or merging multiple datasets.
21.
Power query (get & transform)

– Bonus Tricks!
We show you the hidden features within Power Query that will extend your analytical powers. Recording from our VIP Webinar Q&As are included in this chapter.
22. Bonus videos
Oz du Soleil shows you various videos from his popular SSVEDA series that touch on various Excel topics!
You will also be able to access & view our previous Live Q&A Webinar session recordings, which are jam-packed of valuable Excel tips!
Scroll down the page to view all the individual tutorials within this course
This Online Course is Delivered to You Inside a Cutting Edge, Easy to Navigate Learning System
Once you enroll in the course you immediately get access to our leading edge course management software.
This way of delivering the training helps to make your learning more organized and keeps you focused.
It also makes following the course much easier.
You'll be equipped with your own personal student dashboard, an achievements and progress tracker, viewed/remaining tutorials and course author discussions if you need any help.
You won't have to purchase anything additional to participate in the course, everything you need is provided!
Downloadable & Interactive Excel Workbooks to Follow Along and Hone Your Skills
These workbooks are the same ones we work with in the video training and they are in "Start" and " Finished" mode so you can follow along or go directly to the answer!
You'll be able to follow us, step by step, and see first-hand how we use the various Excel features, tricks and strategies to come up with time saving solutions.
Of course you'll also be able to download and keep all the Excel workbooks that are shown on each training video to your desktop or hard drive! You can take the workbooks with you anywhere, office, home or even while travelling.
You can follow along live and practice the new tricks and tactics you'll discover, which will build your confidence when using Excel.
You'll also be able to keep and use them as a reference tool that you can go back to later and refresh your memory (hey, we never remember everything the first time we see it, right?).
Downloadable HD Videos to Keep
forever

!

Online access is great but how about when you are unable to connect to the internet or don't have WiFi access?

Problem solved!

Download all the videos from this course to your computer so you can watch offline, in transit or whilst you are travelling.

The downloadable videos are in HD quality mp4 format and you can keep them on your hard driver & re-watch the tutorials whenever you want!
You'll Get Lifetime Online Access + Course Updates
When you enroll, you get lifetime online access, from anywhere in the world, home or office ... 24 hours a day, 7 days a week, 365 days a year, year after year...
New video tutorials will be updated quarterly so you are guaranteed to be up to date with any of Excel's new features.
These are High Definition quality videos viewable from your PC, Laptop, Tablet or mobile phone.
These tutorials are available to watch at your own pace, so you can get maximum value out of them.
Certificate Of Course Completion
Once you complete The Ultimate Power Query & Data Cleansing Course, you will receive a 'Certificate of Completion' that you can print, frame, and use to enrich your resume/CV.
This Certificate is also available to put within your LinkedIn profile & achievements section for other professionals to see!
30 Day Risk-Free, Full-Confidence
Money Back
guarantee

!

We wouldn't dream of letting you enroll in this course without taking all of the risk out of your purchase decision.

We are so confident that you will get lots of value from this course that you can take it for the full 30 days, study it and apply it to your work to see the results.

If you're not 100% satisfied, we are more than happy to refund the full purchase amount, even if it's midnight on the 30th day!

So give the course a good go, watch & download all the videos, download the workbooks and ask us any questions during 30 days!

If you don't feel you'll be able to master the craft of using Excel Power Query & Data Cleansing to accomplish your objectives, then contact us and we will refund you your money, no questions asked and no hard feelings as that is our motto with all of the training courses that we offer!

You literally have nothing to lose. Fair enough?
Course Bonuses
Course bonus #1 ($380 value):

6 VIP Live Webinars with Oz & John This is a limited time bonus for signing up today which will get you

VIP access to 6 live webinars with Oz and John

where they answer your data cleansing issues.

You will be able to send in your problem workbooks to Oz and John where they will demonstrate live how to come up with a solution.

These webinars will be recorded and available to all the course students to view and learn from within the BONUS chapter of the course curriculum!

Course bonus #2 ($490 value):

12 Months of Dedicated Pro-Level Email Support While you're discovering the treasure trove of data cleansing secrets in The Ultimate Power Query & Data Cleanings Online Course, you're bound to come up with specific questions that need an answer.

For a limited time, we've decided to include free personal email support

during the first 12 months!



Get fast expert-level help whenever you get stuck, or need an issue resolved by either Oz du Soleil or John Michaloudis.

You can also easily interact with me via "Discussions" through our learning platform.

We will still support you after the 12 months is over, it is just that we may not get to you straight away as we will be focusing on the next group of students that come in the course.

Course bonus #3:

25% Lifetime Discount on Future MyExcelOnline.com Courses When you complete your paid enrolment today, you'll join the thousands of other lucky students who enjoy a 25% lifetime discount on all future courses from MyExcelOnline.com.

New courses are added each year so you are sure to benefit by learning new Excel features whilst saving money at the same time!
How Much Does It Cost?
Right now I'm offering lifetime access to The Ultimate Excel Power Query & Data Cleansing Course for RRP $297.
Online training is high in demand in the current corporate environment as it allows you to receive training at a much lower price as compared to the traditional live in-person seminars.
These seminars would usually cost you more than $2,000, not to mention the additional travel costs to and from, cold conference rooms and distractions from students who are on a different learning level than you.
Let me ask you. How much of the content would you retain from these live seminars?
The The Ultimate Excel Power Query & Data Cleansing Course Course RRP

$

297

Lifetime Online Access
Downloadable Videos
Downloadable Excel Workbooks
12 Months Dedicated Support
30 Day Money Back Guarantee!
VIP Webinar Q&A Access
Certificate of Completion

Live Training Seminars

$

2000+

Extra Travel Costs
Uncomfortable Conference Rooms
Divided attention
Distractions from participants
Study reveals that you are 90% more likely to retain what you learn from online training v live seminars as you are more likely to:
Ask more questions as you don't feel like sounding stupid in front of a large crowd;
Learn at your own pace depending on your Excel level and not someone else's level;
Have less distractions as you can watch the tutorials from any device and any place, including the comfort of you home;
Practice what you learn straight away using the downloadable workbook or applying what you learn to your real life work files;
You literally have nothing to lose. Fair enough?
Look, if you really want to impress your boss and stand out from your colleagues... ... if you want to improve your professional development to achieve greater opportunities like promotions, a higher salary, and knowledge that you can take to another job, etc...
Then this course is for you!
If you are really serious about getting better at Excel, then mastering the use of Power Query & Data Cleansing Techniques is the ideal first step. The Ultimate Excel Power Query & Data Cleansing Courses Online Course is your key to accomplishing all of this and more.
Frequently Asked Questions.
Who should take this course?
New users, beginners, intermediates and advanced Excel users. Anyone who wants to use Excel to create more than just "columns and rows."
Professionals working in the corporate world or government sectors who want to leverage Excel for increased productivity, accurate data management and more.
People who want to change career and apply for a new job.
People who work with large volumes of data and want to quickly sift through, analyze, and chart the data in a professional way.
People who prepare reports that require constant updating with new data on a daily/weekly/monthly basis.
Import data into Excel from an external source e.g. ERP System like Oracle, SAP, QuickBooks, PeopleSoft, company database, Access, Web etc...and need to quickly & accurately analyze that data and extract valuable information.
What version of Excel do I need?
This course was recorded using Excel 2016 but all the concepts taught are compatible with:
Excel for Windows: 2003*, 2007*, 2010, 2013, 2016
Excel for Mac: 2011*, 2016*
* Power Query (Get & Transform) is not available in these versions
What am I going to get from this online course?
Over 100 short downloadable video tutorials which amount to over 7 hours of Excel-specific training and accessible online for

forever

! (Plus all of the items described above)
You will be able to easily clean lots of data, automate and consolidate your reports and highlight business insights in a quick and interactive way, while getting noticed by top management and prospective employers. (Plus

much

more...!!!)
Increase your Excel skills dramatically, which will make you stand out from your peers and allow you to grab fresh new opportunities.
What payment methods do you accept?
We accept all major credit cards like Visa, MasterCard, American Express, Discover etc as well as PayPal.
The course fees are shown in USD.
Get in contact with us if you want to pay via a bank transfer or check at john@myexcelonline.com
If you need a Tax Invoice for your records, then this can be emailed to you.
We are happy to complete any paperwork your company or government may require.
Can I purchase the course for a large number of staff?
Absolutely!
Please contact us to discuss our specialized options for multi-user discounted pricing at: john//myexcelonline/com
We can also provide the course to integrate into your company's own Learning Management System.
Now, let's hear what some of my students have said about this course...
Great course with fantastic teacher - Worth every dollar ! - many advanced tips about txt parsing that i found first time here, (and i am not beginner ) - great audio and video quality - realy deep and step by steep lectures - charismatic teacher bouns: you will get exclusive tip for making coffe and some advices to keep you out of Hell (real one)
Matjaz
This is an excellent course that is full of practical ideas. The instructors are very knowledgeable and are able to deliver their presentations in a confident and engaging manner. I would whole hearted recommend the course. I have progressed this course and am amazed at the new techniques that I have learned. It is a fantastic learning experience
John
John and Oz are fantastic at what they do. I have learned heaps from them and look forward to exploring the rest of the course. Love how they use real world examples. Feels like on the job training - what better way to learn
Divisha
I've been a fan of John's courses and his partnership with Oz turned out great! They make a great team and I'm excited to apply these Data Cleansing techniques to my everyday work. Each video covers 1 aspect of what you need to know so it's easy to grasp and easy to digest. Every single dollar is worth it for this comprehensive course
Bryan
The course delivered what it promised and I was able to apply some of my learning immediately – the content was practical. I liked that the course offered me alternate ways of looking at my data with tools that made transforming it less of a challenge and more of a game that was both rewarding and fun. Combining data cleansing and transformation techniques with Power Query made so much sense. I really appreciated the opportunity to interact with both John and Oz via the course discussion board and the fact that they responded so quickly and personally. I learned a lot even after the course from other student's questions on the course board and the response provided by John and Oz. Now I have another resource to help me deal with data.
Mike Kardash
Thanks for offering The Ultimate Power Query & Data Cleansing Course, which is really enriching. With the knowledge, I was able to help other users to perform their daily routine tasks faster without having them to learn macros or remember the Excel functions. The follow-up live sessions are great as the solution to real work problems were resolved easily by Oz. The invaluable tips you offered will be put to good use.
John Thong
Fabulous Course! My Excel Online's Ultimate Power Query & Data Cleansing Course is up there with the best excel training courses. John Michaloudis presents the content dealing with formulas fully and in detail. The ability to play the video at double time allows a faster pace for those that only need a review. Oz du Soliel presents the Get and Transform/Power Query content in an entertaining manner while covering it in depth. I especially liked that he gave the logic behind his actions and a variety of examples. The sample files provided gave plenty of opportunity to practice each module. I saved many hours converting a Quickbooks report into a pivot table using Get and Transform using what I learned from John and Oz. It felt like a miracle.
Gráinne Duggan
Now it's your turn to go ahead and discover the incredible power of power query and the various Data Cleansing Techniques!
To enroll, click the buy now button below (risk-free for 30 days or your money back)...
...Because every hour you delay only delays your personal and professional progress...
John Michaloudis & Oz du Soleil (Excel MVP)
John Michaloudis has taught over 25,000 students via his in depth online courses, has an Excel blog with free Excel tutorials which reaches over 45,000 subscribers and interviews leading Excel experts around the world to share their insights on his Excel Podcast show which gets 5,000 downloads per month! His goal is to pass on his Excel knowledge to over 1 million people by 2020!
Oz du Soleil is an Excel MVP (Most Valuable Professional) for 2015 & 2016, the leading author of Guerrilla Data Analysis and co-host of Excel.tv. Hi has an entertaining blog over at www.datascopic.net and is a world expert in Data Cleansing. His goal is to end Excel user's misery by 2020!
Together they bring over 30 years of Excel & professional experience into their online training courses with real business case studies and a passion to turn you into a skilled and efficient Excel user!
Course Curriculum
INTRODUCTION
07:12
John's Welcome

Oz's Welcome

Course Introduction

Connect with John & Oz

MyExcelOnline Resources
1 ~ FORMULAS: TEXT
55:20
DOWNLOADABLE EXCEL WORKBOOKS

TEXT - Intro

CLEAN - Intro

CONCATENATE - Intro

FIND - Intro

LEFT - Intro

RIGHT - Intro

PROPER - Intro

REPLACE - Intro

REPLACE - Phone Area Codes

REPLACE - Insert Hyphens in your Serial Number

REPLACE - Extract Last Name

REPLACE - Clear Everything Before the Hyphen

Replace - Insert New Code within Old Part Numbers

MID - Intro

MID - Extract Numbers Between Hyphens

MID - Extract Cell Contents into Separate Rows

SUBSTITUTE - Intro

SUBSTITUTE - Add Comma After The Surname

SUBSTITUTE - Remove Second Hyphen

SUBSTITUTE - Count Text Occurrences in a Cell

SUBSTITUTE - Report Name

TRIM - Intro

TIP - Convert Formulas to Values

TIP - Convert Text to Numbers

Text Function Quiz
2 ~ FORMULAS: LOOKUP
22:34
DOWNLOADABLE EXCEL WORKBOOKS

VLOOKUP FALSE - Intro

VLOOKUP TRUE - Explained

VLOOKUP TRUE - Categorizing Data

MATCH - Intro
3 ~ FORMULAS: CASE STUDY
29:54
DOWNLOADABLE EXCEL WORKBOOKS

IF - Change Negative Values Using the IF function

Comparing Lists

Filling Holes

Filling in City Holes

Filling Many Holes in Data

Formula Case Study Quiz
4 ~ DATA: DATA SHAPING & FLAT FILES
07:14
Data Cleansing v Data Shaping

Data Shaping and Flat Files

Data Shaping & Flat Files Quiz
5 ~ DATA: TEXT TO COLUMNS
06:03
DOWNLOADABLE EXCEL WORKBOOKS

One Click Dates

Regional Dates

Remove Emails

Split Full Names

Text to Columns Quiz
6 ~ DATA: GO TO SPECIAL
05:49
DOWNLOADABLE EXCEL WORKBOOKS

Go To Blanks by Color

Delete Empty Rows

Go To Constants

Row Differences

Go to Special Quiz
7 ~ DATA: PASTE SPECIAL
03:43
DOWNLOADABLE WORKBOOKS

Paste As Values

Paste Special - Transpose

Paste Special Quiz
8 ~ DATA: SORT & FILTER
24:07
DOWNLOADABLE EXCEL WORKBOOKS

Custom Filter to Uncover Misspellings

CASE STUDY: Flagging a List of Names

CASE STUDY: Sorting and Filtering

Sort & Filter Quiz
9 ~ DATA: FIND & REPLACE
10:41
DOWNLOADABLE EXCEL WORKBOOKS

Find & Replace

Filtering Bold Text

Filter and Go To Special - 1

Filter and Go To Special - 2

Find & Replace Quiz
10 ~ DATA: CONDITIONAL FORMATTING
10:11
DOWNLOADABLE WORKBOOKS

Conditional Formatting a Cell's Value

Conditional Formatting to Find Blank Cells

Condtional Formatting for Name Suffixes

Conditional Formatting Quiz
11 ~ DATA: FLASH FILL
18:14
DOWNLOADABLE WORKBOOKS

Flash Fill Introduction

Different Ways to Flash Fill

Extract Names

Combine Names

Hyphen Between Numbers

Move Text & Numbers

Create Emails

Excel Dates

Fix Incorrect Formatting

Extract Numbers From Text

Reformat Sales Data

Extract Hours & Minutes
12 ~ DATA: TIPS
33:33
DOWNLOADABLE WORKBOOKS

Remove Duplicates

Special Number Formats

Fill In Empty Cells

Formatting - 1

Formatting - 2

Extracting a Unique List - Intro and Pivot Table

Extracting a Unique List - Advanced Filter and COUNTIF

Filling Holes with a Pivot Table Unique List & VLOOKUP

Pivot Tables as Diagnostic Tool
13 ~ DATA: CASE STUDY
29:01
DOWNLOADABLE WORKBOOK

Cleaning the Member List - Intro

Data Case Study Quiz #1

Clean the Member List - Address Correction

Data Case Study Quiz #2

Clean the Member List - Cleaning the Names

Clean Member List - Separating First Names

Data Case Study Quiz #3

Clean the Member List - De-Dupe

Data Case Study Quiz #4

Clean the Member List - Separating the Names and Organizing the Final List
14 ~ DATA: EXCEL TABLES
10:19
DOWNLOADABLE WORKBOOK

Tables Introduction

Calculations and Nomenclature

Naming a Table and using VLOOKUP

Connecting a Pivot Table to a Table

The Design Tab

Excel Tables Quiz
15 ~ DATA: EXCEL DATA MODELS
18:02
DOWNLOADABLE WORKBOOKS

Data Models - Intro

Data Models - Create via Power Pivot

Data Models - Relationships Between Tables

Data Models - Adding a New Dataset
16 ~ POWER QUERY (GET & TRANSFORM) - INTRO
37:16
DOWNLOADABLE WORKBOOKS

Power Query Overview

Installing Power Query in Excel 2010

Installing Power Query in Excel 2013

Power Query (Get & Transform) - Overview

Power Query (Get & Transform) - Query Editor Ribbon

Power Query (Get & Transform) - Query Editor View Tab

Trim

Format "text" Dates & Values: Excel v Power Query

Parse URLs: Excel v Power Query

Separating Text Fields

Group By
17 ~ POWER QUERY (GET & TRANSFORM) - CONNECTING TO A FOLDER
25:20
DOWNLOADABLE WORKBOOKS

Connecting to a folder and auto-cleansing

Further Explanation of Power Query (Get and Transform)

Simpler Import from Folder

Import & Compile Data from Forms
18 ~ POWER QUERY (GET & TRANSFORM) - FROM EXCEL WORKBOOK
14:40
DOWNLOADABLE WORKBOOKS

Extract Venues Based on 2 Criteria

Compiling Data From Multiple Worksheets
19 ~ POWER QUERY (GET & TRANSFORM) - MERGE
08:33
DOWNLOADABLE WORKBOOK

Merge

Merge - Modifying Data, New Data, Corrected Data
20 ~ POWER QUERY (GET & TRANSFORM) - JOINS
28:13
DOWNLOADABLE WORKBOOKS

Intro to Joins

Set-up and Full Outer Join

The Rest of the Joins

Joins - Summary

Right Anti Join - Carpet Installation
21 ~ POWER QUERY (GET & TRANSFORM) - BONUS TRICKS!
35:15
DOWNLOADABLE WORKBOOKS

Modulo - Unstack a Column of Data

Unpivot

Converting an ERP Report into an Excel Flat File

Add Column From Examples

Append Multiple Worksheets
BONUS VIDEOS: POWER QUERY & DATA CLEANSING 3-PART TRAINING SERIES
134:06
Power Query & Data Cleanings Training Series

[Part 1] Different Ways to Format Data Using Power Query

[Part 1] Workbooks

[Part 2] Clean and Extract Data Using Formulas and Excels Analytical Tools

[Part 2] Workbooks

[Part 3] Consolidate Workbooks and Worksheets Using Power Query

[Part 3] Workbooks

[Bonus Video 1] Unstack and Merge Data Using Power Query

[Bonus Video 1] Workbooks

[Bonus Video 2] Convert ERP Reports into a Pivot Table

[Bonus Video 2] Workbooks
COURSE BONUS #1: LIVE Q&A WEBINAR RECORDINGS & ACCESS
171:48
Live Q&A Registration Link

Q&A Workbooks: 27th of July 2016

Q&A Recording: 27th of July 2016

Q&A Workbooks: 24th of August 2016

Q&A Recording: 24th of August 2016

Q&A Workbooks: 26th of October 2016

Q&A Recording: 26th of October 2016

Q&A Workbooks: 12th of July 2017

Q&A Recording: 12th of July 2017
COURSE BONUS #2: 12 MONTH OF DEDICATED PRO-LEVEL EMAIL SUPPORT
12 Months of Dedicated Pro-Level Email Support
COURSE BONUS #3: 33% DISCOUNT ON ANY MYEXCELONLINE.COM COURSES
COURSE BONUS #4: EXCEL E-BOOK DOWNLOADS ~ Guerrilla Data Analysis and MrExcel XL
Bonus E-Books Guidelines

MrExcelXLeBook

Guerrilla Data Analysis 2nd Edition

Excel Workbooks for Guerrilla Data Analysis 2nd Ed.
COURSE BONUS #5: PIVOT TABLES SLICED & DICED ONLINE COURSE ACCESS
Pivot Tables Sliced & Diced Online Course Access
COURSE BONUS #6: OZ DU SOLEIL'S SSSVEDA EXCEL SERIES!
115:09
Day 1 - Peppers and Log Graph

Day 3 - Excel Work Environment

Day 5 - When Data Analysis is Wrong

Day 7 - Every Team Needs Someone Who Understands Data

Day 8 - Fix twitter symbols

Day 9 - What is Crap Data?

Day 10 - Guerrilla Data Analysis Book

Day 13 - Excel Seating Chart

Day 14 - Flash Fill

Day 17 - Excel's New IFS Function

Day 19 - Excel & Music

Day 21 - Prince RIP

Day 23 - Data, Reports & Tears

Day 24 - Teach Me Excel!

Day 26 - Lessons from My Improv Classes

Day 27 - Wine, Glasses, Bottles & Ounces

Day 28 - Relative & Absolute References
COURSE BONUS #7: POWER QUERY & DATA CLEANSING WEBINAR REPLAY
118:06
DOWNLOADABLE WORKBOOKS

Webinar Replay
*** EXTRA ADDED BONUS *** Power Excel With Mr. Excel E-Book
E-Book Download Guide

Power Excel With Mr. Excel
JOHN MICHALOUDIS & OZ DU SOLEIL PRESENT...
~ FREE POWER QUERY & DATA CLEANSING WEBINAR ~

Transform Messy Data & Automate Your Reports Within MINUTES!
*****
Save HOURS EACH DAY Using Excel's Built In Features...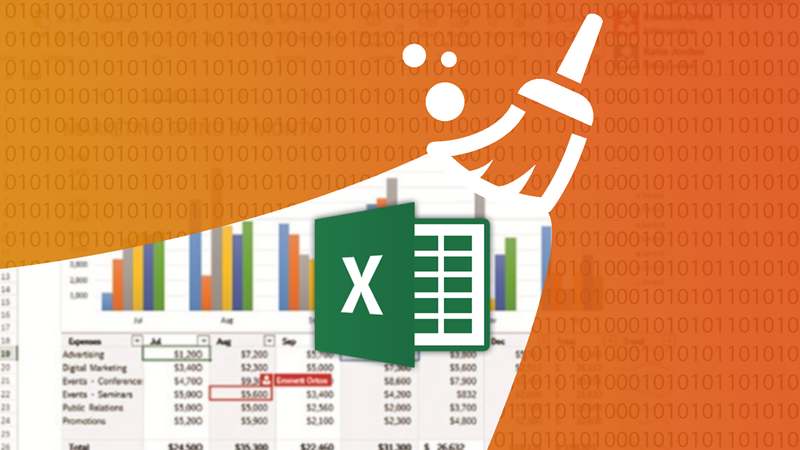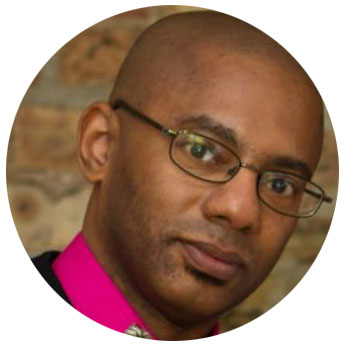 Presented by
OZ
DU SOLEIL
-
Microsoft Excel MVP & Author
With
JOHN MICHALOUDIS
-
Founder
MyExcelOnline
During This Free Excel Webinar You Will Learn...
The most powerful feature in Excel since VLOOKUP...it's called POWER QUERY (GET & TRANSFORM) & it will save you HOURS each day!!!

Transform messy data & automate your daily/weekly/monthly reports within minutes (NOT DAYS!)... AND without using VBA or Macros!

Data Cleansing Excel Tips & Special Bonus attendee material that you can keep and use to become better at Excel straight away, skyrocketing your personal & professional development!

Plus learn how to use Data Models, Unpivot, Parse Text, Consolidate Reports & Flash Fill!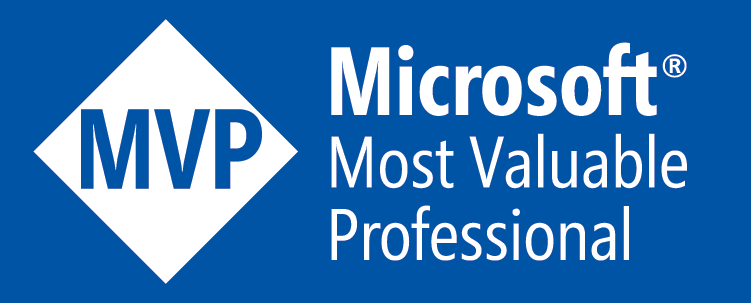 OMG, thanks for making my life so easy with this webinar. Thanks for sharing your knowledge with everyone
Cath
That was great, thank you! Been a while since I feel I learnt something new in Excel,. This was incredible
Craig
This is way better than VLOOKUP
Nicholas
Thank you so much, the webinar opened a whole new world!
Maggie
Great course guys! It will save me hours
Steven
If only I knew this last month. I would have been the hero in my office!
Susan
REGISTRATION BONUS!
Sign up to this webinar and you will receive a Free Excel Power Query Install Guide to help you get started!