THE XTREME PIVOT TABLE ONLINE COURSE IS
CLOSED FOR REGISTRATION!
Do Not Worry As I Have A Free Pivot Table Webinar Training Which Will Get You Up To Speed & Using
Pivot Tables With CONFIDENCE!
John Michaloudis from MyExcelOnline.com presents…
~ FREE pivot table webinar ~
Overcome Your Fears & LEARN ITS POWER
IN 1 HOUR! 
IT WILL IMPROVE YOUR EXCEL & ANALYTICAL SKILLS OVERNIGHT!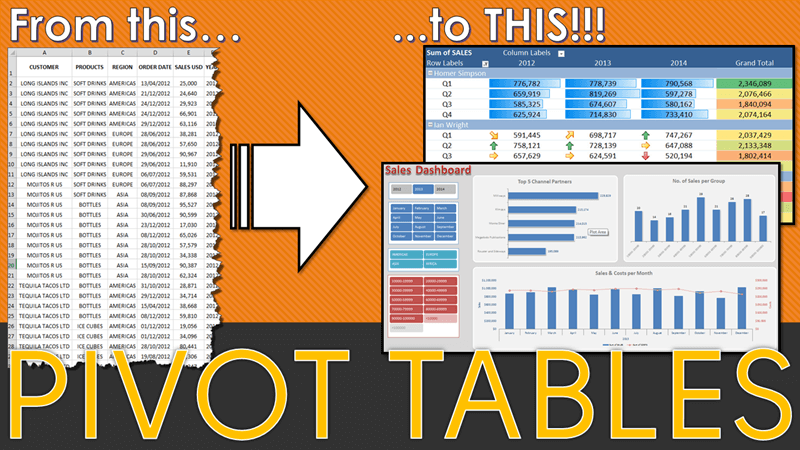 JOHN MICHALOUDIS

During This Free Webinar You Will Learn …
How to set up your data and create a Pivot Table in less than 3 minutes which will increase your efficiency!
How to put your key business metrics like Year to Date Sales, Monthly Variations and Top 10 Customers in an interactive Pivot Table, taking your analytical skills to another level!
How to create an Interactive Dashboard with Slicers & Pivot Charts that will WOW your boss and get you noticed by top Management!
Pivot Table tips & special Bonus attendee material that you can keep and use to become better at Excel straight away which will skyrocket your personal development!
I was so scared of Pivot tables but WOW, this webinar has just floored me with what can be done!
Chris
The way John explains the stuff makes so easier and fun to learn, now I can handle Pivot Tables more confidently!
Mike
This is great! I can't wait to simplify some of the tasks in work for my boss!
Katie
This is going to change my life!
Steve
Flipping AWESOME!!
Kirsty
Thanks John, you've changed the way I use Excel for ever!
Roberta
REGISTRATION BONUS!
Sign up to this webinar and you will receive an Excel Pivot Table Cheat Sheet to help you get started!